28th OCTOBER 2002 EUROPA OCCULTS IO

Despite bad weather I managed to grab an image of an occultation of Io by Europa, using the Vesta Pro Webcam. It shows Jupiter, Europa, Io and Ganymede 5min after maximum occultation. The two satellites would have been separated by about 1arcsec of clear sky at this time, but just appears as an elongation in this image.
I rushed the focussing, used a wide field (0.6arcsec/CCD pixel) and overexposed to make sure I got an image in the less than 1min gap in the cloud. Jupiter was only 15deg above the horizon so chromatic abberation was terrible. I used the red channel only, which showed the problem the least.
This site has everything you ever wanted to know about mutual Jovian satellite events in 2002/3.
http://www.bdl.fr/Phemu03/phemu03_eng.html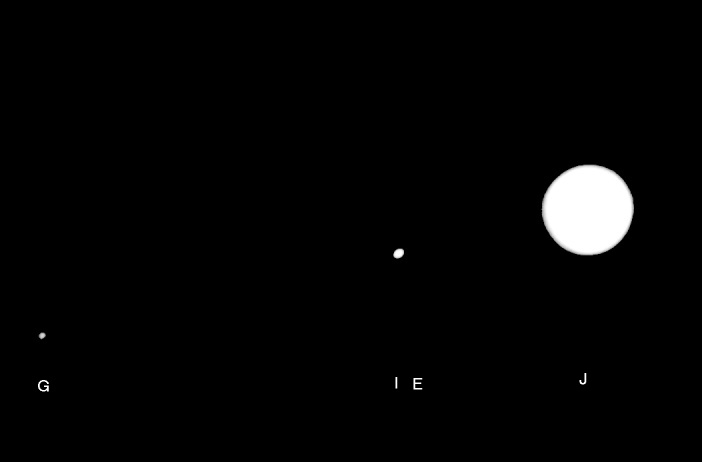 EUROPA IO OCCULTATION
28th Oct 01:17 UTC, VC200L 200mm FL 1800mm, Vesta Pro 675,
17x 0.2sec, red channel only, histogram stretched, resized to 0.5arcssec/pixel