SPECTROSCOPY
RETURN TO SPECTROSCOPY INTRODUCTION
LHIRES III FIRST LIGHT SPECTRA
5th May 2006
High resolution solar spectrum
Solar spectrum taken using 2400 lines/mm grating and Toucam Pro webcam without additonal optics. 85 overlapping webcam frames were combined. No adjustments to the collimator were made. Significant deterioration in sharpness is evident at the violet end due to the achromatic collimation lens. This image is approximately 30% original size.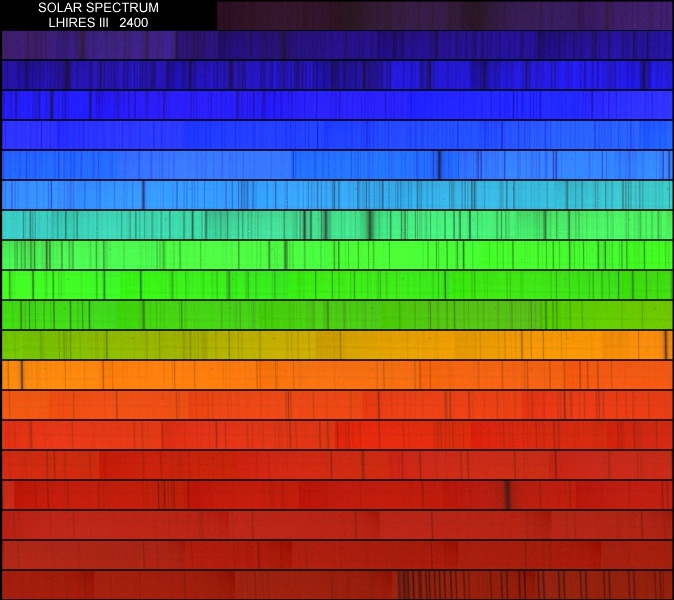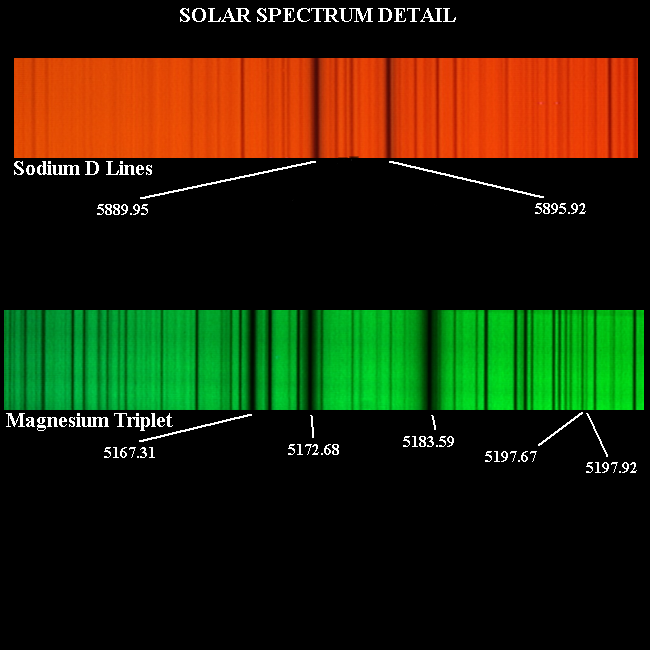 Low resolution spectrum of Vega
Spectrum of Vega using 150 l/mm grating and SC3 modified B+W webcam 0.5 sec exposure. The full profile is made from 4 overlapping fields, with the collimator adjusted for each field. (acceptable sharpness could not be obtined across the full field at the violet end.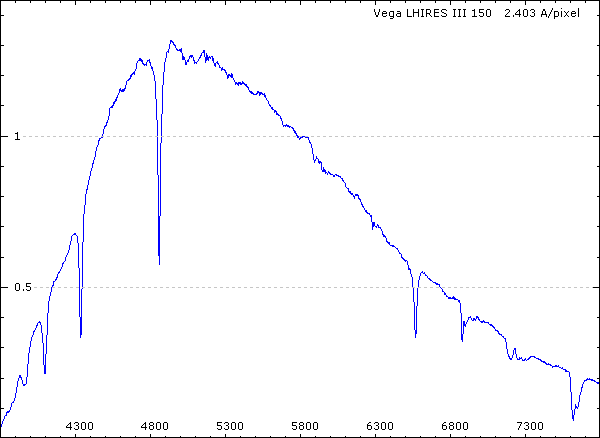 Corrected for instrument response using library spectrum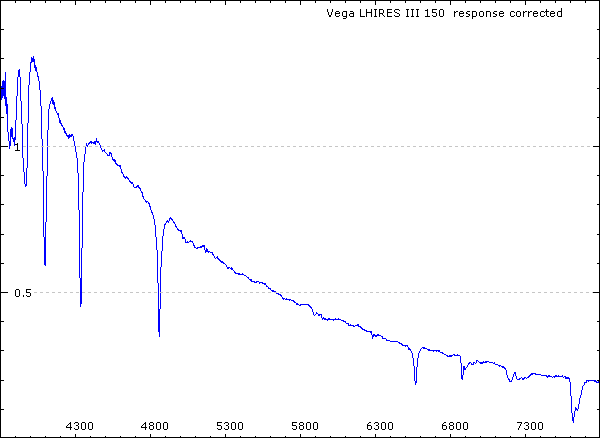 9th May 2006
First high resolution spectrum using the telescope
Rotation of Saturn
Taken using 2400 grating and SC3 webcam (20x 10sec exposure) Manually guided using a toucam webcam. The wavelength is approximately 6000A. The slanting absorption lines in the reflected solar spectrum are caused by doppler shift due to the rotation of the planet. By measuring the shift from one edge of the planet to the other, and using the diameter of Saturn it is possible to calculate the rotation period of the planet. In this example is works out to be about 11 hrs which is close to the correct value. More informaton on the technique can be found on the LHIRES website here

Photo of laptop screen showing guiding and imaging camera displays in K3CCDTools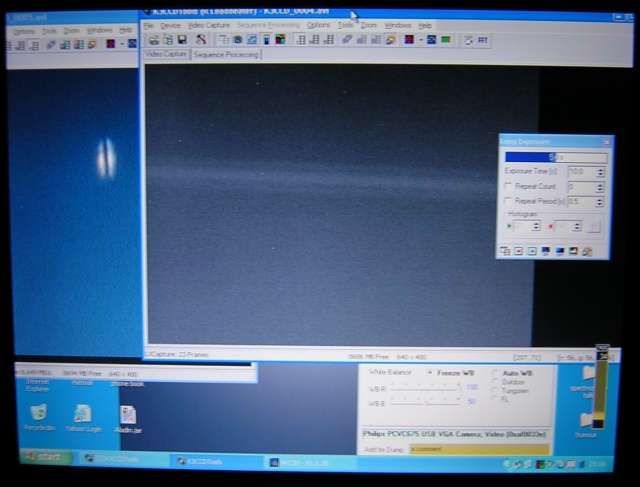 RETURN TO SPECTROSCOPY INTRODUCTION